You are here: Welcome >
Services
> Personal Style Makeover Consultation
Discover Your Personal Style Formula
"Your wardrobe and style makeover starts here"
"At last a reliable way to look good!"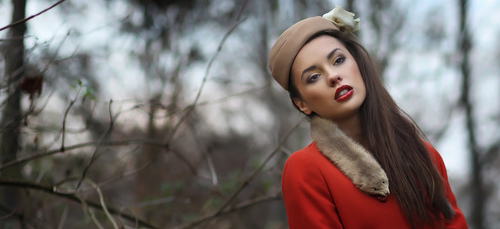 Reinventing Your Look Starts With Discovering Your Personal Style - Find your personal style blueprint and transform your appearance and your wardrobe
With this initial style makeover consultation I guide you to discovering and defining your own personal style formula. Your unique style formula will express who you are now and how you want to be seen. It represents your style vision for yourself.
We use your style formula as a blueprint to solve all your style and wardrobe issues. Not necessarily all at once, I hasten to add -- just as Rome wasn't built in a day, it will take a little while to totally turn your wardrobe around. However, you will see results straight away, when I show you how to use your style formula to put together one or more outfits from your current clothing and accessories (or identify what to add to get to your desired look).
Your style formula helps with...
Deciding what to wear -- making getting dressed and looking great faster, easier and stress-free

Identifying what's missing from your wardrobe

Shopping for new clothing and accessories that you'll actually wear and that extend your current wardrobe -- saving you money on clothes you rarely if ever wear and ensuring you get more wear out of your current clothes

Creating an inspirational wardrobe -- over time, as you build out your wardrobe to cover all areas of your life, this new approach to wardrobe building will ensure you have no more "I've got nothing to wear moments". You'll have outfits you love for every occasion.
What can you expect from your personal style makeover consultation?
I start by sending you a style homework package -- don't worry, it's fun and won't take long to do. It gets you focussed on thinking about your current style: what you like and what you don't like about your clothing, accessories and style.
During our appointment I use a powerful, tried and test process to discover and define your unique personal style formula. We start the session with a style interview, then review your home work together. During the process I identify potential style words for your style formula. Then, together, we refine your words into your unique formula.
Using your formula we look at pictures of clothes and looks you love to identify which aspects of those items represent your style words, this starts to build your personal style glossary so you can recognise those elements again in other garments and accessories.
Next I assess your body shape and proportions. Then we move into your wardrobe (or, if you've come to me, to your suitcase) and I'll put together some outfits that match your style formula (sometimes, that may mean starting a shopping list of items that will extend your current wardrobe and add the missing style magic to outfits you already have).
Knowing your style formula makes it easier to solve all your style and wardrobe issues. It's the key to unlocking your freedom of expression and getting your appearance to work for you with clothes you love. It allows you to become more like you on the outside.
Allow up to 3 hours for this consultation.
You'll learn...
Your own unique style formula -- a group of words that define who you are now and how you want to be seen

Your body shape and proportions -- I'll use these, together with your style formula, to ensure outfits suit your shape as well as your personal style

How to use your style formula to express yourself with your clothes and accessories -- with practical ideas for translating your style words into outfits and 1 or more outfits identified from your current wardrobe
People will notice the difference in your appearance for all the right reasons. You will just look "right" -- more like you!
Why you need this service
You'll save money -- with the cost of clothing now-a-days it only takes 1 or 2 mistakes saved to pay for my services

You'll find you wear more of your clothes more often, and so get better value from your clothes and accessories

A holistic approach -- over the years of delivering image consulting and personal styling services I've come to realise that a deep understanding of your personal style, and how to express it, is perhaps the biggest single factor in changing your look and maintaining that change
Style Consultation Location
For this service I usually come to you if you live within an hours driving distance of Avalon, NSW on the northern beaches, or north shore including, but not limited to: Avalon, Bayview, Belrose, Bilgola, Chatswood, Clareville, Cremorne, Collaroy, Dee Why, Forestville, Frenchs Forest, Manly, Mona Vale, Mosman, Narrabeen, Neutral Bay, Newport, North Ryde, North Sydney, Palm Beach, St Ives, Sydney north, Terrey Hills, Turramurra, Warriewood, Whale Beach.
If you don't see your suburb listed here and you would like me to visit you for this consultation please feel free to enquire anyway.
Or you can come to my Avalon (NSW) studio. It simply means you'll bring a suitcase of clothes and accessories with you for the wardrobe part of the consultation.
Women come to see me from all over NSW, Australia and the world! The furthest afield to date has been Cambodia! However, if you don't live in the Sydney area and can't get to me in person I also offer this service via Skype.
Click Here to Book Your Consultation
How is this service different to my other style service?
This style service leads you to discover your personal style formula. My other style service is to teach you the details of dressing for your body shape. This is another of the fundamentals of style. However, I recommend you start with this service.
>> For details of my "How to dress for your body type" service, click here
Get Started With Your Style Makeover
To get started with redefining your look and gaining style confidence book your initial style consultation here.
Next Style Makeover Steps
During this style makeover consultation we'll also identify your specific style issues and agree what our next steps should be to achieve those goals.
For example...
If you haven't had a colour analysis (or if you feel your colouring may have changed) I will recommend that we do that -- it's one of the fundamentals to looking good and a real asset for creating a flattering mix and match wardrobe

In putting together your look from your current wardrobe I may suggest some further wardrobe work to help you solve one or more specific style issue

Or we may agree we need to go shopping for example, to build on your wardrobe for a specific area of your life, such as work, or going out
This initial style makeover consultation is the key to turning around your look and gaining style confidence.