Make Clothes Shopping
Fun, Fruitful and Focussed
with my Personal Shopper Service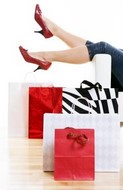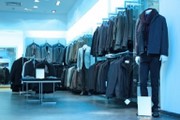 If you...
Never have anything to wear for an occasion
Hate clothes shopping
Have limited time to shop
Find it hard to find items that suit you
End up buying clothes you never wear or don't wear as often as you should
Struggle to co-ordinate items into flattering outfits
My personal shopper service is designed to help you. I'll take the hard work out of your clothes shopping and make the experience more successful and enjoyable. Using my knowledge of current styles, colours and how to put outfits together we'll shop within your budget to meet your shopping goals.
I can help you shop...
To replenish your wardrobe after a wardrobe clearout
To update your wardrobe for the current season
For an outfit for a special occasion such as your wedding, a friend or relative's wedding or a special dinner or ceremony
To build a new wardrobe for a major change in your life such as starting your working life, returning to the workforce after time out, changing career, going for a promotion
What Can you Expect
from your Personal Shopping Trip?
Before we set out we'll agree the goals of your shopping trip and your budget. If you've already taken advantage of my colour and style analysis (women's styles, men's styles) services then I'll already know what colours and styles suit you. Otherwise I'll need to meet with you in person to get an idea of your colouring and body proportions.
A day or two before the shopping day I do the time consuming leg work for you -- I research suitable shops, to ensure my knowledge of stock is current. I'll also identify garments that meet your shopping goals and are in your colours and styles. I'm completely independent, I have no specific affiliation or financial arrangement with any shop or brand, although where I have managed to negotiate discounts, I pass these on to you.
On the day I take you to the best shops I've found during my research. I bring you the items that should look good on you and get you to try them on. And I'll show you how to wear the items. I'll keep you focussed on your goals, so you don't end up with impulse buys.
You'll end up with wonderful new outfits (or a whole new wardrobe of outfits) that suit your colouring, body shape, personality and lifestyle. Of course you're under no obligation to buy.
Personal Shopping Location
For this service we meet either at your nearest decent sized shopping centre such as central Sydney, Chatswood Chase or Warringah Mall, or at the shopping location relevant to your shopping goal for the session.
I mainly provide my image consultant services to suburbs within an hour's driving distance of Avalon, NSW on the northern beaches, north shore including, but not limited to: Avalon, Bayview, Belrose, Bilgola, Chatswood, Clareville, Cremorne, Collaroy, Dee Why, Forestville, Frenchs Forest, Manly, Mona Vale, Mosman, Narrabeen, Neutral Bay, Newport, North Ryde, North Sydney, Palm Beach, St Ives, Sydney north, Terrey Hills, Turramurra, Warriewood, Whale Beach.
If you don't see your suburb listed here and you would like an in-person consultation please feel free to enquire anyway.
To Book Your Personal Shopping Trip
Contact me to book your personal shopping trip by phone or email.
Have you Taken Your
Previous Style Makeover Steps?
It's amazing how much easier, faster and more productive it is to go clothes shopping armed with the knowledge of which clothing styles (women's styles, men's styles) and colours suit you best and after a wardrobe makeover you will know which items you need to complete your wardrobe. Only then is it time to go shopping!
You are also more likely to get clothes that you need and will wear many times when you take this approach. This makes your items more cost effective.
>> For a full list of Style Makeover HQ image consulting services click here
Like This Page?