Style with Confidence
Take the guesswork out of dressing stylishly every day
for women over 40
Has a change in your weight or shape left you unsure what suits you?
Is your wardrobe making you feel frumpy and old?
Do you struggle to quickly and easily get dressed every day in a way that makes you feel comfortable, yet stylish?
Those are some of the style challenges many women tell me they experience.
Imagine opening your wardrobe to see clothes that all mix-and-match, fit you perfectly, flatter your body shape and allow you to quickly, easily and enjoyably get dressed every day.
How good would that be?
And yes, it is possible! Using my proven approach for creating stylish outfits allows you to take the guesswork and frustration out of getting dress every day.
By gaining a clear understanding of the clothing styles that work for all your proportions, together with outfit strategies for quickly and easily putting together stylish outfits (including a bit of illusion magic), you'll be able to consistently create stylish, casual outfits for your everyday life and identify what's missing from your wardrobe.
Let's face it - what you wear is important.
It affects how others see you.
However, perhaps even more importantly it affects how you feel about yourself.
Changes to your weight or shape may have caused you to lose confidence in your appearance. You may even feel you've started to 'disappear'.
Do you have trouble finding clothes that suit your age and your shape? Does it feel as if all the stores cater to girls and slim young women?
You don't want to dress like your daughter. However, you don't want to dress like your mother either!
It's easy to get lost!
Dressing well is more difficult for women than for men. We have more variation in body proportions. More body shape changes as we age (without even considering weight gain or loss). And there are more clothing choices for us, so a greater opportunity to get it wrong.
Please don't feel bad about needing help to look stylish. The thing is you've probably never been taught why clothes work or don't work.
And even if you worked out how to do it yourself when you were younger your body shape will likely have changed if you've had children and after menopause.
Combine that with a fashion industry that typically advertises clothing using models who are slim young women and it's no wonder you got lost!
Yet you still want to look and feel good in your clothes - of course you do! It's important for your self-esteem and your confidence.
This online style course has been designed with you in mind
In my 10 years as an Image Consultant and Personal Stylist I've helped many women just like you to understand the clothes and outfits that work for them. Over the years I've come to recognize the main blocks women have when it comes to dressing stylishly, and how to get over them.
In this Style with Confidence course I share my techniques so you gain the style know-how you're missing.
Of course, it can take a while to change long-held beliefs about the way you dress (going through the program may bring up a range of emotions as you challenge those beliefs!). That's why there'll be plenty of opportunity to practise what you learn and get feedback on the changes you are making. All in a friendly and supportive environment.
Here's what 2 course participants have to say:
"I suggest you forget what you've already learned. Be open-minded and be prepared to have a few light bulb moments where everything falls into place and becomes clear." - Christine, Perth, Western Australia
"This course has put the fun back into getting dressed each day. I had a wardrobe full of clothes yet never felt stylish. Jane taught me how to dress for my body shape and helped me to understand how following some simple guidelines could take outfits from being 'okay' to 'that really works!'.

"Each lesson built upon the previous information so that by the end of the course, when I had completed my capsule outfits, I found I had put together many exciting outfit options yet had been able to happily donate lots of items to an op shop.

"It seems unbelievable to have many more interesting and exciting outfits from fewer clothes! I see my wardrobe far more 'holistically' now and believe that in the future I will buy far more wisely when shopping - and probably save money! I now have the tools and knowledge to think how a new item of clothing, shoe or accessory will fit into my wardrobe." - Philippa, Canberra, Australia
Exactly what's included in Style with Confidence?
Style with Confidence is an online course that empowers you to create stylish outfits that flatter your shape and work for your life.
It's designed to be completed in 4 weeks (although you can take as long as you want) you get access to the first module as soon as you join the program. When you've completed the first module you'll get access to the full course content to work through at your own pace. You'll also have lifetime access to all the materials.
In addition, I'm here to support you with my professional advice. You can also choose to ask for help in our friendly and supportive private group forum.
You'll learn:
Your actual body proportions (personally assessed my me) and why they're important for creating stylish outfits
Style guidelines that take all your proportions into account
How to use your style guidelines
How to break your style guidelines, if you want to, and still look great
My 3 proven outfit approaches to consistently create a 'pulled-together' style and help you to mix-and-match with ease
How to master 3 clever illusion techniques to create the illusion of 'ideal' body proportions
What's missing from your wardrobe
Ideas for where to look for suitable clothes
Module 1. Dress Your Shape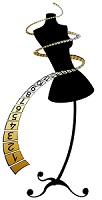 Most of us don't have the 'ideal proportions'. However, by wearing the right outfits you'll look perfectly proportioned.
In this module, you'll receive an objective assessment of your proportions, from me personally. You can also have a go at assessing your own shape, if you want.
Your proportions are used to create personalized style guidelines (accessible through an online app) that take all your proportions into account.
Your style guidelines include everything you put on your body! Silhouettes, lengths, necklines, sleeve styles, accessories and more -- really, everything. There's even a section on swimming costumes!
Using a simple check list, you'll use your style guidelines to start assessing your current clothes and accessories. Taking an item from frumpy to fab may simply require a revised hemline, the removal of a style detail, or a new way of using it in an outfit!
No need to throw anything away just yet!
Module 2. Master the Art of Illusion Dressing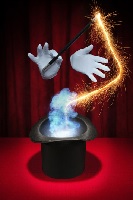 Now it's time to learn a few 'tricks' borrowed from the art world to create stylish and flattering outfits.
You'll learn 3 essential things to think about with each outfit you create.
We'll look at some easy ways to use design lines and colors to balance your shape and create the illusion of perfect proportions.
And you'll discover 4 outfit strategies to experiment with (some will work better for your shape than others - you'll find out why).
Many of the ideas in this module will likely be new to you. So there's plenty of opportunity to get you practising what you learn here.
We'll take this module over 2 weeks to give you time to play in your wardrobe and get feedback on your creations.
Module 3. Assess Your Grooming
In this mini-module you'll be encouraged to think about your hair and makeup. Is it time for an update?
A new hair style, or makeup style, can give you an instant lift and take years off your appearance.
Module 4. Create a Wardrobe that Works
By now you'll have a good idea of what suits you and why. You'll be starting to get a feel for creating outfits you like, that like you back!
It's almost time to start sorting out your wardrobe. However, first you'll take a step back to think about your clothing needs, in terms of your lifestyle and your personality.
Would you prefer a smaller, less cluttered wardrobe, with fewer choices so you don't get overwhelmed ? Or would that bore you? Perhaps you need more variety?
How may outfits do you need?
Having worked out your needs, it's now time to audit what you have and decide what stays and what goes. As you go through your audit you'll practise mixing-and-matching what you have and build a list of any gaps you spot.
This module leads you step-by-step through tackling each aspect of planning, editing and auditing (handy worksheets provided).
It can be daunting to think about auditing your whole wardrobe at one time, so you'll also learn ways to do it bit-by-bit, if that works better for you.
With your shopping list of missing items in-hand you'll learn how to go about shopping for what you need. In our private Facebook community you can get ideas of stores to try and share good stores you've found.
I promise you, with a bit of practise it'll be so much easier now you know what you're looking for!
Lessons are delivered in bite-sized online videos and written content.
To help you practise what you're learning you'll have worksheets, examples, homework exercises and other resources.
Everything is online. To access your lessons, you only need a computer and decent internet connection.
PLUS you get:
Access to our private Facebook group, where you can connect with your fellow students, post questions, share your challenges and post your outfits for review by me personally and for feedback from your fellow students. (You might be surprised to find how useful peer feedback is!)
What you need, when you need it…
Style with Confidence is designed as a concise transformational program allowing you to gain a practical understanding of style that works for you. It delivers the content in a timeframe that's long enough to get results, yet short enough to give you a chance of finishing it without life getting in the way!
To achieve this, the course covers the most important aspects of creating style, that is dressing to flatter your shape, AND practical techniques that let you apply your new knowledge to create stylish outfits.
What's not included in this course?
A personalized color analysis is not included. Although you will learn how to use color in your outfits. (And you can choose to use my personal color analysis service at any stage, if you want)
Dressing to express your personality is not included. Although we will touch on it. (Soon this topic will be added as an additional, advanced, module)
What's your investment?
A one-on-one consultation with me that covers everything included in this course costs around $1,400. In contrast, Style with Confidence is just US$297. Limited time release price US$197.
If you have even a few items in your wardrobe that you've never worn, or that you've only worn once or twice you'll easily save the price of the course by avoiding those wardrobe mistakes in future.
The advantage of loving your style and the benefits your new found confidence brings you - priceless!
Please note this course is exclusively for women in their 40s and beyond.
Only US$297 US$197 (Limited time release price)
"This course definitely gives you your money's worth of great information. Jane really knows her stuff, is realistic, and is very respectful of women and their variety.

"You start seeing results fast. It's personalised, so you don't end up all looking the same as each other. The time and effort you put into the course, that's what you get out of it.

"And you meet a whole lot of interesting ladies from all over the world." - Roselle, Auckland, New Zealand
Got questions? Here are answers to some of the questions that come up:
Q: Is style really something that can be taught?
A: Absolutely! I certainly wasn't born with an innate sense of style, it's something I've learned to do. So, I feel well placed to teach you how to learn it too.
Q: I don't live in Sydney (or even in Australia) can I still do the course?
A: YES! This is an online course. Lovely ladies from around the globe have taken this course.
Q: Should I wait until I've lost weight?
A: There's no need to wait! It's important that you look and feel good now. The better you feel about yourself, the more likely you are to stick with your weight loss program. (And as you drop dress sizes you can update your online profile to update your style guidelines - 2 changes are included).
Q: I don't know much about computers, does that matter?
A: You don't need much more tech savvy than it took you to find the course in the first place! But do ask me for help if you need it.
Q: I haven't got a Facebook account, do I need one?
A: Membership of the private Facebook group is optional, but strongly recommended. This is where you'll be supported by your fellow students and where I review outfit photos and answer questions. It's easy to create a Facebook login, and you don't have to use if for anything other than this program. However, you don't have to use this part of the program.
Q: What kind of time commitment will this require?
A: The lessons and videos are designed to give you just the information you need at the time you need it. Each week you might need 30 minutes to 1 hour to go through the course content. Homework could take you 1 hour to several hours (as we get into the practical outfit creation and wardrobe sessions). As with learning any new skill the more you practise the easier it becomes.
Q: What if I enrol then something comes up and I can't do the course now after all?
A: I know how it is, sometimes life can get in the way, even though we thought we had the time to do the course when we enrolled! However, with this course you have ongoing access to all the materials, and the private Facebook group. So, you can come back to the course when you're ready.
Do you have a question not answered above? Email me: jane (at) style-makeover-hq.com and I'll answer you as soon as I can (usually within 24 hours).
Here's everything you get in Style with Confidence
To recap, here's what you get when you enrol in Style with Confidence:
My assessment of your body proportions
A personalized MyPrivateStylist program (your online style guidelines)
Access to online video lessons and written lessons
Worksheets and homework exercises to encourage you to use your new knowledge to practise creating outfits
Membership of the private Facebook community
Style advice from me personally and feedback from your fellow students
Lifetime access to course materials and the private Facebook community
Are you ready to go on this amazing style journey? I'm looking forward to welcoming you!
Yours in style

Jane Liddelow
Image Consultant & Personal Stylist
Creating Confident Style for Women in their 40s, 50s, 60s, 70s and 80s (you're never too old to be stylish!)
PS Feeling good about your everyday style truly has an amazing effect on your self-confidence and your life. Join now to start re-inventing your style today.
"I found a lovely down to earth Australian stylist on line years ago. Her web site was attractive and well laid out even back then, and she shared lots of interesting little style tips free. I treated it like a regular magazine to read.

"Then out of the blue she sent me an invite to be a part of her pilot online course at a very reasonable price and a price I could afford. The course was the best thing I have ever done for myself." - Sandy, North Island, New Zealand
"Never have a bad style day again!" - Julie, Chicago, IL, USA
"It's been an amazing journey!" - Anastassia, Athens, Greece
"I wish I'd taken this course years ago!" - Gill, Cambridge, UK
Like This Page?