Dressing to Flatter Your Shape Online Program Pilot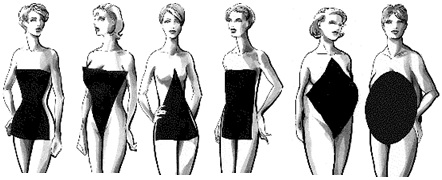 Earlier this year I ran a survey asking what you'd most like my help with. I was able to summarize your requests into a few distinct areas: dressing your body shape; understanding your best colors; developing personal style; wardrobe organization and outfit ideas; age appropriate dressing; and where to shop.
The overwhelming majority of those who responded asked for help identifying and dressing their body shape (in particular after menopause), closely followed by requests for outfit ideas and ideas for where to shop.
In response to these requests I'm about to trial a pilot course/program online. This pilot will focus on identifying and dressing to flatter your shape, including ideas for outfit creation and where to buy age appropriate clothes.
I'm a bit hesitant to call it a course as this might make you think you get course content, but then you're on your own. However, the idea of this pilot program is to give you a good amount of interactive support, as well as useful lessons, in a supportive environment to take your look to a new level. Since I'll be giving very pesonalized support I will limit this pilot to a very small group of women. However, since I will be working with a group I'll be able to offer this program at a very reasonable price.
For more details watch out for a special email from me within the next 2 weeks. However, if you already know you're interested simply reply to this email and ask me for more information now.