Hello {!firstname}
Would you wear this to a semi-formal evening wedding? See what 'this' outfit is and my answer here.
I attended an AICI (Association of Image Consultants International) Sydney Chapter meeting this month. Which was educational (all about shopping for women who fall outside the standard sizes -- that is most women!) and fun. It's always great to meet up with my fellow image consultants. It looks as if I will be on the AICI Sydney board later this year -- I'll let you know.
I also experienced going through the personal style formula service as a client. A lovely fellow Brenda Kinsel student and image consultant, Donna Dotson, based in San Diego, led me through the process to discover my own personal style formula. (Yes, I could have got there myself, but having someone else take me through the process magically improves the result!) Here is my style formula: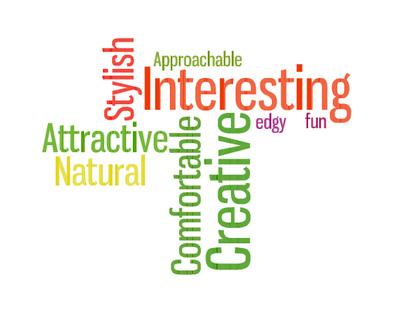 You can see an example of my style formula in action in this article about choosing shoes on my website (scroll down a bit to see 3 photos of me in the same outfit with different shoes).

I'd love to help you find your style formula. If you book by the 30th June you'll receive the introductory discount for this exciting new service. You don't even need to come and see me in person, we can determine your style blueprint using Skype (or via the phone).
Enjoy this month's Style Snippets. Until next month, all the best

PS I always welcome your feedback, so please contact me with anything you'd like to see either on the website or in this newsletter (reply to this email or use the Contact Me link below).