The Gift of Style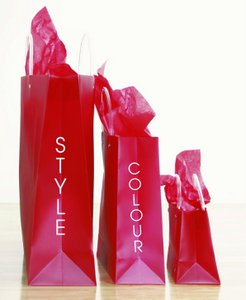 Style Makeover Gifts
If you're looking for a meaningful, lasting gift for a relative or friend consider giving some form of style makeover gift voucher. You do have to be a little careful with this -- think about whether the person would love some help with their image, or whether they would be offended that you think they need help!
Of course, if this is a gift you'd like for yourself do drop some heavy hints ;D (perhaps forward this newsletter?)!
I offer gift certificates for any of my image services (either in person here in Sydney, or any of my online services), for my "Your Personal Style Formula" ebook, and for the online MyPrivateStylist program (and for the MenOfStyle online program).
To order simply reply to this email and let me know what you'd like. I'll send you a PayPal payment request and ask for details of the person the gift is for.
>> For details of all my services click here
Style Personality Quiz
What's Your Style Personality?
If you've been reading my newsletters for a while, you'll know I consider expressing your personality in the way you dress one of the 6 steps to savvy style!
I even co-authored an ebook, "Your Personal Style Formula" to cover a topic I felt had been neglected for anyone other than image consultants.
Now Ann Reinten of Image Innovators has come up with an innovative, fun quiz to help you find your style personality.
I do confess the first time I took the quiz I struggled to find anything I liked in the question images! And I didn't relate to the result. However, I've just taken it again and this time the result was "Sporty Eclectic", Ann's name for the combination of the Creative and Natural style personality categories. That is exactly how I'd summarize my style!
Take the quiz yourself and see if you agree with the result.
If you find you still don't know how to dress to express your personality I'd love to help you. This is a service I offer both in person and online.
>> You'll find the style personality quiz here