Wardrobe Update Service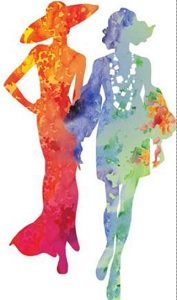 "Let me help you create an inspirational wardrobe for the coming season"
I don't meet many women who love their wardrobe and can't wait to get dressed every day! It takes significant time and effort to build an inspirational wardrobe. And unless you already have a good knowledge of:
Your best colours
Dressing to flatter your shape
How you want to express yourself through your appearance
How you are perceived, and
Contemporary fashions
Your results may be a bit hit-and-miss.
With my Wardrobe Update Service I fast-track the process. Using a mix of science and art you benefit from my ongoing image consulting training, 6 years of experience and current knowledge of fashion trends.
Wardrobe Magic in 3 Steps
This is what you can expect:
Getting to Know You -- Rather than diving straight into your wardrobe and telling you to throw out a whole heap of clothes and accessories first I need to get to know you: your likes, your dislikes, your personality and your lifestyle. I'll also assess your proportions. And, if you haven't recently had a colour analysis, I recommend that we do that as well.

You'll most likely find out quite a bit about yourself during this style discovery process.

(Allow about 1 hour for the style discovery process, plus ½ an hour for a colour analysis)



Wardrobe Workout

-- As a minimum this step usually includes up to 3 hours of 'mining' your wardrobe for Spring and Summer outfits that represent your personal style and suit one or more of your lifestyle activities. We'll record the outfits that you like so you can remember them. If we identify items missing from your wardrobe we'll start a shopping list.

The full amount of time needed for this step will depend upon your wardrobe. If you have almost nothing there we'll spend more time creating a shopping plan. If you have a huge wardrobe full of wonderful ingredients it may take a lot longer than 3 hours to review and to create new outfit ideas for you. At the start of this step I'll assess how long a full review will take and we'll agree what we'll cover.

As a recent client said, after a full Wardrobe Workout, "I've got fewer clothes, but far more outfits than I ever realised I had!"


Building Your Wardrobe -- After the wardrobe workout for the upcoming fashion season we'll agree a shopping plan. If you'd like me to, I'll help you shop to find the items you're looking for.

The final, but very important, part of this step is integrating any new purchases back into your wardrobe. It will make sure you get the most value from your new purchases. Wearing your existing clothes in new ways can also make them feel new again.
Wardrobe Consultant Location
For this service I come to you. I mainly provide my image consulting and wardrobe services to suburbs within an hour's driving distance of Avalon, NSW on the northern beaches and north shore including, but not limited to: Avalon, Bayview, Belrose, Bilgola, Chatswood, Clareville, Cremorne, Collaroy, Dee Why, Forestville, Frenchs Forest, Manly, Mona Vale, Mosman, Narrabeen, Neutral Bay, Newport, North Ryde, North Sydney, Palm Beach, St Ives, Sydney north, Terrey Hills, Turramurra, Warriewood, Whale Beach.
If you don't see your suburb listed here and you would like an in-person wardrobe consultation please feel free toenquire anyway.
If you live a lot further away I offer a Suitcase Wardrobe Consultation service, where you bring your clothes and accessories to me. Bring a selection of the clothes you love and those you are unsure of (don't bother to bring the ones that are past their use-by-date, that you know you need to get rid of anyway).
Wardrobe Update Prices
all prices include GST
Services
Price
Duration
Wardrobe Update

Includes:


Style Discovery session
Body shape assessment
Online 'My Private Stylist' style guide for your shape
Wardrobe Workout

AU$550

($65 per ½ hour after that)


Up to 4 hours

May require longer dependent upon your wardrobe.
We agree the scope, duration, and number of sessions at the start of the Wardrobe Workout
If You Come to My Studio in Avalon NSW

If you're coming to me for your wardrobe update take $50 off the Wardrobe Update price.

-AU$50
With Colour Analysis

Includes your colour swatch of 60 high quality chips in your best colour range and an ebook about your colours


AU$145
½ hour
Additional Wardrobe Consulting Sessions
AU$130

Per hour ($65 per ½ hour)
Shopping Trip

Includes a pre-shop to ensure we make the maximum use of our time together.


AU$450

($65 per ½ hour after that)
Up to 2 hours

We'll agree the scope, budget, duration and location before the trip
To Book Your Wardrobe Update
Contact me to book your wardrobe update
by phone or email.
Like This Page?