How to Dress for Your Body Type
"Dress to create the illusion of the ideal shape!"

Horizontal Body Types - Learn how to dress for your body type and proportions
You wakeup one day and realise...
Your clothes no longer seem to work for you
You feel you could look better, but you need some help in identifying what's wrong
You're stuck in a style rut and would like to try a new look, but you're not sure what suits you
You realise your shape has changed and you need to re-think the clothing styles you wear
Very few women have an ideal body shape. However, when you understand your body proportions and a few tricks, borrowed from the art world, you can dress for your body type and create the illusion of the perfect shape!
With this educational session I assess your body shape and teach you what clothing styles and design lines suit your shape. It takes the guesswork out of which styles suit you and why. It saves you spending money on clothes and accessories that looked great in the shop, but that you find you have rarely, if ever, have worn.
By improving your visual image you increase your self-confidence and self-esteem. Your new, improved image will have others noticing the positive change in your appearance and responding accordingly.
Image Consultant vs Personal Fashion Stylist
If you want to improve your appearance should you look for an Image Consultant or a Personal Stylist?
First ask yourself what you want to achieve...
Do you want to know how to make yourself look good? -- In which case you need an Image Consultant
Do you simply want someone to make you look good? -- Then you need a Personal Stylist
Do you want both of the above? -- Then choose an Image Consultant
Typically the difference is...
An image consultant has training and experience in the science behind looking good (as well as the art), so can both style you and teach you how to achieve a smarter appearance for yourself

A personal stylist has experience of fashion styling and uses creative talent to make you look good, but may have no understanding of the science behind achieving the looks
Just to complicate things, an Image Consultant may call herself a Personal Stylist because more people know that term. So don't be afraid to ask what training the consultant has.
What Can you Expect
From this Dress for Your Body Type Session?
You gain an objective understanding of your body proportions and any figure flaws. (Most women have fewer figure flaws than they imagine!) And learn how to dress for your body type to create a flattering silhouette.
I make a detailed assessment of your propportions. I then enter this information into a sophisticated computer program that uses a holistic approach to give you style recommendations for your specific proportions. This means you get no conflicting style advice that comes, for example, from giving one recommendation for your bust size and another for your neck length and face shape.
My Recommended Approach to Lasting Style Confidence
Style makeovers (especially those you see on TV or in magazines) often cannot be sustained because the person's own personality hasn't been considered when selecting an outfit.
It takes time, effort and knowledge to create a wardrobe that allows you to look great for every occasion. However, the investment is worth it in so many ways.
The important areas to understand (what I think of as the style fundamentals) are...
How to dress for your body type (this service)
Your best colours
Your personal style
However, over the years of working as an image consultant I've come to realise that maybe the single biggest factor in transforming your look comes from really understanding your personal style.
That's why I now recommend you start with a consultation to discover your personal style (resulting in defining your unique style formula). The consultation includes showing you your style formula in action. We also identify your most pressing style issues and how to solve them.
Reflecting who you are today and how you want to be seen through your appearance, using clothing and accessories, is a truely liberating experience!
>> Find out more about discovering your personal style (my recommended start to your style makeover)
You'll learn...
The specific style rules for your body proportions
How to apply line and design rules to create the illusion of a perfect body shape. Not after you've lost weight or changed your shape through exercise, but how to best dress the shape you are now!
How to assess whether an item of clothing suits your shape and whether it can be altered to suit you. You can first apply this knowledge to your existing wardrobe and then to new items you buy
What you can compromise and what you should never compromise
You will receive...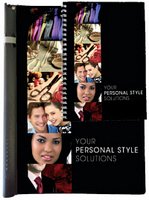 Your personalised online eStyles Portfolio containing over 660 pictures in 40 categories that cover every item you put on your body. It also includes recommendations on which styles are appropriate to which occasion, such as casual, business casual and so on.
A print out of your personalised recommendations
Plus a handy, handbag-sized Shopping Guide to remind you of your best styles when you're shopping
At the end of the session we'll assess together the outfit you are wearing and one or two other outfits you bring with you to the consultation. This helps you to fully understand all the information you learn in this "how to dress for your body type" session.
After your consultation not only will you be able to pick clothes that make you look and feel great, but you'll also be able to shop more effectively. You will now be able to scan the racks for styles that suit your body shape, thereby saving time wasted trying on clothes in styles that don't suit you.
Dress for Your Body Type Location
Ideally you will come to my studio for this dress for your body type consultation. I provide a peaceful environment free of interruptions and have a fast broadband connection and fast printer to print your personalised Style Portfolio. My studio is in beautiful Avalon, NSW on the peninsula of the northern beaches, north shore, Sydney.
I mainly provide services to suburbs within an hour's driving distance of Avalon including, but not limited to: Avalon, Bayview, Belrose, Bilgola, Chatswood, Clareville, Cremorne, Collaroy, Dee Why, Forestville, Frenchs Forest, Manly, Mona Vale, Mosman, Narrabeen, Neutral Bay, Newport, North Ryde, North Sydney, Palm Beach, St Ives, Sydney north, Terrey Hills, Turramurra, Warriewood, Whale Beach.
If you don't see your suburb listed here and you would like an in-person dress for your body type consultation please feel free to enquire anyway.
Style Consultation Prices
all prices include GST
Style Makeover Consultations
Price
Duration
Private Style Analysis
Includes body shape analysis, personalized online eStyles portfolio, personal style identification and style advice
AU$350
1½-2 hours

Group Style Analysis
2-4 women
Includes body shape analysis, personalized online eStyles portfolio, personal style identification and style advice

AU$250
per person
Allow 1-1½ hours +
½ hour per person
Book Your Dress for Your Body Type Consultation
Contact me to book your in-person style consultation by phone or email.
Or, if you do not live near my studio, find out about online style options by clicking here.
What's the Next Step in your Style Makeover?
I recommend you start your style makeover with a consultation to discover your personal style formula. This will act as your blueprint for all future wardrobe work and shopping.
Its amazing how much easier it is to go clothes shopping armed with the knowledge of which clothing styles and colours suit you best. However, before hitting the shops first go shopping in your wardrobe!
>> For a full list of image consulting services click here.
Like This Page?