Debbie's Style Makeover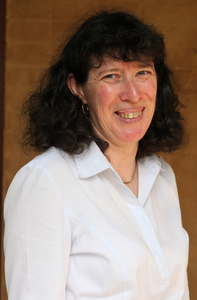 Debbie Before Makeover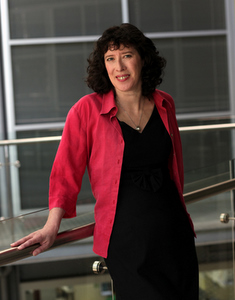 Debbie After Makeover
The Brief
Debbie came to me looking for help to get out of a style rut she'd fallen into and to find out the colours and styles that suited her best and where to find them. She also needed some professional photos for her business.
We agreed she needed the following services...
Haircut -- I recommended Nicola of Bodhi Hair in Mona Vale, NSW

Makeup lesson -- Nicola of Bodhi Hair is also a makeup artist who gives makeup lessons

Dentist -- Debbie hasn't visited the dentist very frequently and the uneven colour of her teeth is now distracting from her lovely smile. I recommended several dentists for Debbie to choose from
The Style Makeover Summary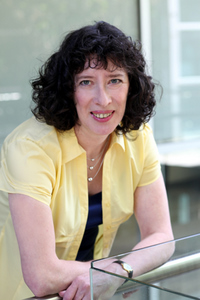 Debbie After Makeover
Debbie was already wearing her correct colours and styles most of the time. However, she needed to add some colour into both her business and leisure wardrobe. She also needed to add more clothes into her leisure wear wardrobe and she needed to create more variety.
One of the biggest revelations to Debbie from her style session was that with a tall, balanced body, hourglass figure she can wear a wide variety of styles. She had been limiting herself to a very small selection of styles (and colours), which meant her wardrobe had become boring.
Debbie founded and runs the successful Back Of House company, which provides back office services to small and medium-sized businesses. She has been so busy building the business over the last few years that she had rather neglected her social life and her leisure wear wardrobe. Now she intends to relax a bit and enjoy the results of her efforts.
For work she favours traditional business wear and has a good collection of quality suits and classic, light-coloured shirts. She always looks smart and professional. However, her customer base typically has a more relaxed dress code. Therefore, I suggested she make her business attire slightly less formal and a bit more people friendly, especially for the training sessions she delivers.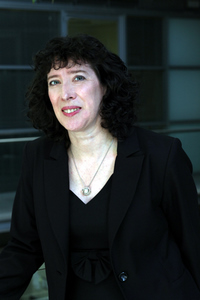 Debbie After Makeover
In particular I felt she needed to wear brighter coloured shirts to add more interest and contrast to her look. And I suggested she consider wearing slightly less structured tops, especially when delivering training.
Debbie's face is oblong and her original haircut was not particularly flattering. It is naturally curly and to prevent it going frizzy she needed some advice on how to style her hair. I suggested she add some width at the sides of her face. I discussed her needs with Nicola and Debbie is very happy with the result.
I also recommended she start to wear makeup -- at least a light foundation to even her skin tone and perhaps some mascara. Since she hadn't been wearing makeup I suggested she have a makeup lesson.
After her colour, style and wardrobe sessions I created a prioritised shopping list for her. She wanted to try shopping by herself, so I suggested she start with Chatswood Chase.
As you can see in her photos her shopping for colours paid off! Her new hairstyle and wearing a little makeup really enhance her appearance too.
The Style Makeover Experience
I asked Debbie to answer some questions about her style makeover experience, here is what she said...
Before choosing my style makeover services…
Q: What encouraged you to look for style makeover services?
A: I was changing my role within my business and needed to update and add substantially to my business and casual wardrobe.
Q: What were your major objectives at this stage?
A: To create a stylish look which was easy to manage.
Q: Why did you choose me?
A: I find you easy to talk to and I like your personal style.
Q: What were the major attractions of the solution?
A: Dressing well would be easy and fun to do.
What was your experience of working with me?
Q: Tell me how you felt going through the style makeover process?
A: Nervous at first. Would I be able to do this for myself? Then as you took me through the process I became more confident and had lots of fun.
Q: What were your expectations? And were they met?
A: To learn what colours and styles suited me. The amount of detailed information about what and also why something suited me or not was far more than I expected.
Q: What are my strengths?
A: You communicate in a positive and friendly way about what is right and wrong about wardrobe.
Also the referral base of other businesses that can help with your styling such as hairdressers, photographers, dentists and so on.
Q: What are my weaknesses?
A: -
Q: Would you use my services again?
A: Yes
Q: What advice would you give to others who are considering reviewing and improving their image?
A: Don't wait -- do it now. It is one the best investments you will ever make. The difference it makes to how you feel about yourself and how people perceive you is amazing.
What did I achieve for you?
Q: What are the major benefits after your style makeover?
A: Stylish look. Easy to maintain hair and makeup style. Confidence in buying the right clothes.
Q: What are/will you do now that you were not doing before?
A: Buying a broader range of colours and styles. Using make up every day.
Q: On a scale of 1 (poor) to 10 (excellent) how do you rate your experience with me?
A: 9
Q: What further services are you considering?
A: Personal Shopping
Q: Would you refer and recommend me?
A: Definitely!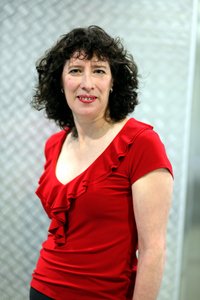 Debbie After Makeover
Q: What would you say about me and my services?
A: It sounds strange but I used to dread buying clothes. Did this colour suit me, could I wear this style? Sometimes I got it right but there were also the disasters. Having my colours and style professionally analysed by you has changed all that.
I now know exactly what colours are best for me and which styles are the most flattering. I was really surprised, it turns out I can wear a much wider variety of colours and styles than I ever thought possible.
Now that I have completed a wardrobe audit going shopping is not only easy, I am really enjoying it. I can see what gaps are in my wardrobe for the coming season and just go shopping for exactly what I need. To be completely honest, I'm rather enjoying the compliments too...thanks Jane.