You are here: Style Makeovers
Style Makeover Gallery
As an image consultant and personal stylist I know just how life enhancing an image makeover can be, on all sorts of levels. However, it's always good to hear directly from my clients the difference it makes to their life.
Below we share with you some of the style transformations that I have helped with. Click on the links to read details of each client's makeover.
---
Liz's Style Upgrade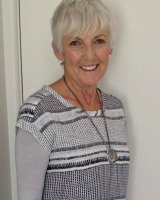 Liz's New Style
Liz had recently turned 70 and was looking to create a style to take her into her 70s and beyond.
Although retired, she leads a very active life and wants stylish outfits for all aspects of her life from golf, spending time with her children and grandkids, travelling the world, and going to the ballet. Being able to get up, get stylish dressed, and out of the house quickly so she get on and enjoy her day is important to her.
She particularly wanted help with co-ordinating outfits and confirming the lengths and styles that suit her proportions.
>> Come and meet Liz and see her style journey here
---
Ruth's Style Transformation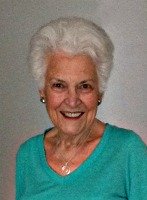 Ruth's
Style Transformation
Ruth is a mother and grandmother. She enjoys her home and family, but also has an adventurous streak and likes to travel.
After losing a lot of weight, for health reasons, she felt re-invigorated, but had lost her way with what to wear and needed help to re-build her wardrobe.
She wanted to create a small wardrobe capsule of up-to-date, easy-care, casual and smart casual clothes for every day wear and for travelling.
---
Tamara's Style Journey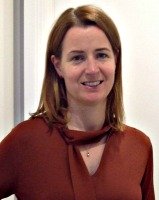 Tamara's Style
Tamara leads a successful and active life as a corporate executive, mother, wife and friend.
However, when she contacted me she felt how she dressed didn't quite match her achievements and life. Plus she hated shopping for clothes. And she was just about to have one of those birthdays ending in zero.
See how Tamara's personal style has evolved from too bland and predictable to being recognised as consistently well dressed and stylish...
>> Read Tamara's style journey story here
---
Rebecca's Executive Image Makeover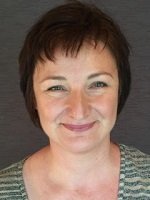 Rebecca After
Makeup Lesson
Rebecca felt her clothing was often too casual for her executive corporate role, but she didn't know how to upgrade her look. Even though she works for and with large corporate organisations she has a unique job that requires a non-traditional approach.
She needs outfits that are practical and allow her to move and feel confident while at the same time show her as the competent, creative professional that she is.
"[My new look] gives me a sense of relief -- I'm no longer hiding under a black cloud!"
>> Read Rebecca's makeover story here
---
Jan's New Style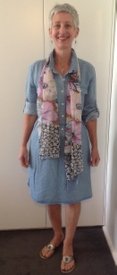 One of Jan's
New Summer Outfits
Jan was in desperate need of a new wardrobe. She has recently retired, lost weight and stopped colouring her hair. Jan had done a major cull of clothes she no longer needed for her new life.
Great! However, this left her with very little to wear! And she hated shopping. We had initially worked out her styles 5 years ago, but now everything needed a major re-assessment.
"I've just finished admiring my updated Spring/Summer wardrobe and still can't quite believe I have a wardrobe of clothes that I love and are sooo easy to mix and match."
>> Read Jan's latest makeover story here
---
Sarah's Makeover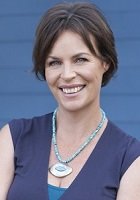 Sarah's New
Professional Image
Prompted by the need for professional photos for her business, Sarah contacted me to help her identify her professional style, and to create the outfits for her photo shoot and her business.
"When I first called you I got the sense straight away that you would help me with MY style (including figuring out what my style IS), not just dress me in what YOU think are the latest trends. Working with you was one of the best investments I've made in myself and my business, ever. I can't thank you enough."
>> Read Sarah's makeover story here
---
Susan's Makeover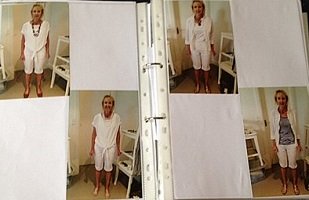 Susan's Outfit Album
Susan was feeling weighed down by her wardrobe. She felt many of her outfits made her look old and dowdy. She wanted her style makeover to make her feel more confident in her clothing choices, and energized by her outfits.
"I discovered that I actually had a whole new wardrobe hidden within my wardrobe. I expected that my whole wardrobe would be discarded."
>> Read Susan's makeover story here
---
Chloe's Makeover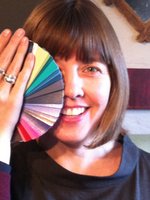 Chloe's Colours
Chloe wanted to discover her every day personal style (as opposed to her performing style as a musician). She wanted to feel more authentic in her clothing choices and to understand the colours and clothing styles that suit her best.
Chloe says ;"Thanks for sharing your passion for colour and style, and helping me discover the best way to reflect what's inside with what I choose to put on the outside"
>> Read Chloe's makeover story here
---
Michele's Makeover
Michele's Style Words
Michele wanted to move away from masculine style jeans, t-shirts and jackets and to reflect more of her quirky, playful and feminine personality.
Michele says she can now "shop with confidence of what suits...having a clothing plan with my particular style in mind"
>> Read Michele's makeover story here
---
Anna's Makeover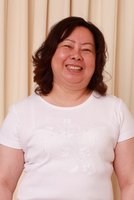 Anna Before
(though after hair cut)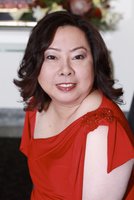 Anna After
Anna came to me to help her feel good about her appearance again. She needed help building a wardrobe for all areas of her life.
Anna says "I never liked to go shopping for clothes because I never knew what to buy. Now I can go to a shop more confidently and know exactly what style and colour suit me"
>> Read Anna's makeover story here
---
Debbie's Makeover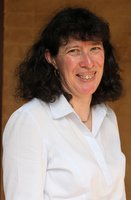 Debbie Before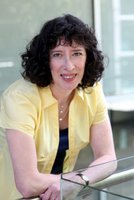 Debbie After
Debbie came to me looking for help to get out of a style rut she'd fallen into and to find out the colours and styles that suited her best and where to find them.
Debbie says "It[a makeover] is one the best investments you will ever make. The difference it makes to how you feel about yourself and how people perceive you is amazing."
>> Read Debbie's makeover story here
---
Jan's Image Makeover
Jan Before Makeover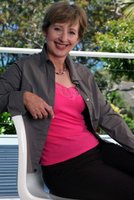 Jan After Makeover
Jan came to me to find out how to take her business appearance up a notch and to learn more about the best colors and styles for professional presentations. She had new professional photos taken after her colour and style consultations.
Jan says "I highly recommend anyone in business have their colours and styles done. The difference to how it makes you feel is difficult to describe in words. And compliments on how great I look make it even better. "Most importantly I no longer worry or feel uncomfortable with what I'm wearing and am now able to focus totally on the person or people I'm talking to or working with."
>> More on Jan and professional photos here
---
To get started on your personal style makeover journey take a look at the services I offer or contact me to discuss your needs.
Like This Page?