Colour Analysis
"Wow! You look great!"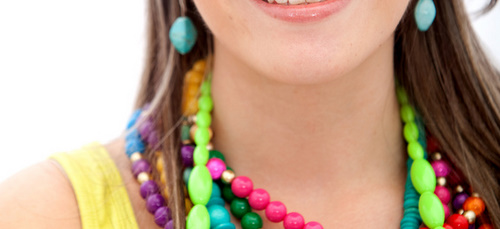 This is the typical reaction you will get after a colour analysis consultation, when you start wearing your colours!
The effects of colour are powerful. And colour is the first thing someone notices about you. Colour affects our mood, our perceived body shape, our perceived age and the overall impression we make on others.
Wearing your best range of colours will make you look younger, healthier, vibrant and energetic. While wearing unflattering colours can make you look older, ill, tired and dull.
These facts are what make a colour analysis an essential part of a style makeover.
Even if you already have a reasonable idea of the colours that suit you, you may have become stuck in a colour rut. If you'd like to try out new colours with confidence it is safer (and cheaper) to do so when you know why particular colours suit you.
What Can you Expect
From your Colour Consultation?
You'll discover which colour range works best for your colouring.
I use the flow seasonal method of colour analysis. You may have heard of seasonal colour analysis. Flow colour analysis is a refinement of this method that recognises that you have colouring characteristics from more than one season.
During your consultation I use colour drapes to identify your primary season and I analyse your skin, hair and eye colours and your general facial features to identify your secondary, flow season. Using this information you will learn the characteristics of the colours that suit you best.
You will also learn the other important aspects of colour and clothing such as the...
Fabric types, textures and surfaces best for your colouring
Colour contrasts that suit you best
Patterns that suit you best
You will receive...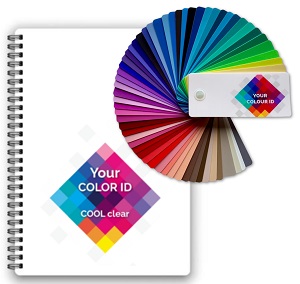 Your flow seasonal colour swatch containing 60 high quality colour chips
A 60 page Personal Colour booklet reminding you of everything covered in the consultation
I'll show you...
How to use your colour swatch to select 1000s of colours
Which colours to use to base your wardrobe around, which colours you can use for many garments, but don't base your wardrobe around them, and which colours to use as accent colours, for example, for accessories or as part of a pattern
Which colours to use for business suits, business casual, casual and other lifestyle modes. For men: your swatch is conveniently split into colours to use for business shirts, business pants and jackets and casual wear, making it even easier to pick appropriate colours for garments
Which colours to use to enhance and intensify your hair and eye colours
How to bend the colour rules so you don't have to throw away the clothes you currently have that are in the wrong colour
How to wear black (even if it isn't your colour)
By the end of your colour consultation you'll know...
Which precious metals and gemstones suit you best -- saving you money on jewellery that doesn't suit you and that you won't wear
The effects of changing your hair and eye colour -- radical changes are possible (more radical for some flow seasons that others) so you can have fun changing your look. Or understand why changing your hair colour may mean your current colours no longer look their best on you
How age will change your colouring -- we now know that the same range of colours that suit you when you are 18 won't necessarily still suit you when you are 80. Everyone gets cooler and paler as they age (skin, hair and eyes). For example, the late Queen Mother who was a Spring in her youth had cooled into a Light Summer in her old age.
Your face shape and what hair styles, eye glasses, hats, earrings and (for women) which makeup applications suit you best
(Also for women:) Recommendations for makeup colours
At the end of the session we'll analyse the outfit you're wearing together to ensure you can apply all you have learnt.
After your consultation not only will you be able to pick clothes that make you look and feel great, but you'll also be able to shop more effectively. You will now be able to scan the racks for colours in your range, thereby saving time wasted trying on clothes in colours and fabrics that don't suit you.
Here's what some of my clients have said after their colour analysis...
"I thought my wardrobe was a well edited collection of items which were well suited to me. Now I'm frustrated that I hadn't seen Jane sooner! Jane did an excellent job of educating me on the value of colour, and I realise the importance of buying with my perfect palette in mind. Thank you Jane!"

Rebecca R -- Sydney, NSW



"Dear Jane

Thank you very much for my recent colour analysis and swatches. I have been really surprised by how useful and helpful I've found them. As you know, I was already fairly confident about which colours suited me and was quite good at picking the highlight colours of an outfit. What I've always found far trickier is getting the basics right. I've often been tempted by colour combinations which look great on other people but of course they don't always suit me.

You've helped me to identify a basic colour palette for my wardrobe and I'm now happier about choosing pieces in appropriate neutral colours that will complement the colours I love. Equipped with this knowledge I know I will save time and money in the future and even without a major shopping expedition I feel better dressed already.

Thank you so much for your help."

Persephone Nicholas -- Mosman, NSW



"Just a quick note to let you know I finally was able to put your great advice about my colours into practice this week and have had fantastic results! I took the swatch with me shopping and found some great outfits that I have received un-solicited compliments about. One woman even said that one of the tops really brings attention to my face -- the entire goal, right?

Thank you again!"

Liz Rutledge -- Mosman, NSW
"...I think the big change from having my colours done is that I feel braver about picking bold colour when I buy -- I saw a dress the other day in a brown/red colour and knew instantly that it was a great colour for me."

Janice Carrier -- Avalon, NSW
Colour Consultation Location
Ideally you'll come to my studio for colour analysis where I can provide a peaceful environment free of interruptions and where I know the light conditions. My studio is in beautiful Avalon Beach, NSW on the peninsula of the northern beaches, north shore, Sydney.
I mainly provide services to suburbs within an hour's driving distance of Avalon including, but not limited to: Avalon, Bayview, Belrose, Bilgola, Chatswood, Clareville, Cremorne, Collaroy, Dee Why, Forestville, Frenchs Forest, Manly, Mona Vale, Mosman, Narrabeen, Neutral Bay, Newport, North Ryde, North Sydney, Palm Beach, St Ives, Sydney north, Terrey Hills, Turramurra, Warriewood, Whale Beach.
I can come to you, but a travel fee may apply.
If you don't see your suburb listed here and you would like an in-person consultation please feel free to enquire anyway.
Colour Consultation Prices
all prices include GST
Consultation Type
Price
Duration
Private Colour Analysis
AU$350
Allow 1½-2 hours
Goup Colour Analysis
(2-4 people)
AU$250 per person
Allow 1-1½ hours + ½ hour per person
Book Your Colour Consultation
Contact me to book your in-person colour consultation by phone or email.
Or, if you don't live near my studio, find out about an online colour consultation.
What Next?
Do you know your body shape and the clothing and accessory styles that suit you? Find out about my style analysis service for women or my style analysis service for men.
>> For a full list of Style Makeover HQ image consulting services click here
Like This Page?