Long necklace
by Jane
(Style Makeover HQ)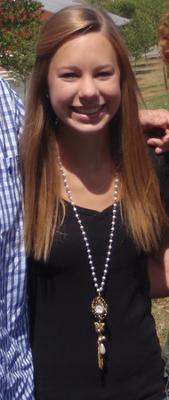 Long necklace accessory trend
I bought my beautiful niece, Katie, a long necklace from the UK (I think it was from Dorothy Perkins) on my recent holiday.

There were a lot of styles to choose from. This one has a working clock on the end. (Or at least it was working when I bought it!)

This style looks particularly good on the young and slim!

Since the necklace is a focal point, check that you want to bring attention to the area of your body where the necklace falls.
Join in and write your own page! It's easy to do. How? Simply click here to return to Trend Watch Contributions.
Like This Page?