What is my face shape and is my hair style appropiate?
by Tasi Zuriack
(Beckley WV USA)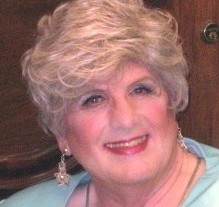 Tasi Zuriack
I've been told that my face shape is both heart-shaped and diamond-shaped. I often wear a wig (natural hair is grey) to enhance my looks, but am not yet comfortable with the style.

Jane's answer...Hi Tasi. In this photo I can't see the complete outline of your face because your hair is covering your forehead.

However, from what I can see of your face shape it looks as if your forehead is shallow. Therefore your face is almost as wide as it is long.

Looking at the sides of your face your jaw line under your ears is as wide as (or slightly wider) than your cheek bones. This makes your face shape either square or triangular. Without seeing your hairline I would say your face shape is square because of what I'm assuming is the length-width ratio.

Since you mention wearing a wig, I'm assuming that you are wearing a wig in this photo? This hair style is good for your face face shape because...



It adds height


Creates curves across your forehead


Has a side parting


Has waves and a few wisps


Emphasizes your cheekbones by the length ending at the top of your ears


Check out other
dos and donts for a square face shape here
.
Try out virtual hairstyle using one of the
virtual hairstyler programs
.
Return to Face Shape Question.
Like This Page?