Colors
by Peggy
(Garner, NC USA)
Can Autumn wear certain Spring colors?

Jane's answer...Peggy, what a great question!

I'm assuming you've been color-coded as an Autumn? If so, you likely had your color analysis quite a while ago, when it was usual to be classified as one of the 4 seasons?

As an Autumn you'll know your colors are typically warm and muted. Are you finding you're drawn to some of the colors that are more obviously in the Spring palette -- that is warm clear colors?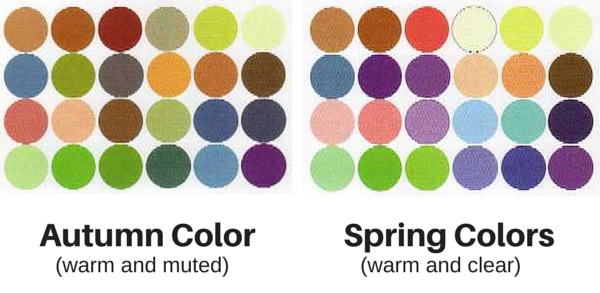 Autumn vs Spring Colors
In the
color analysis
system I use (called the flow seasonal, or directional flow system) it is recognized that we can be a mix of 2 seasons. We will have a primary season, but also take on some color elements of a second season.
So, yes, people with certain Autumn colorings will have a secondary season (or flow season) of Spring. These are the warm Spring colors that aren't too light, or bright. This category is called Warm Autumn, or Warm and Muted.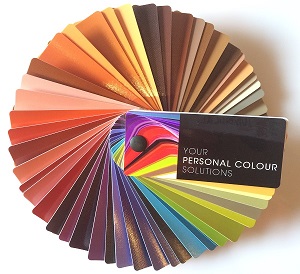 Warm Autumn Swatch
Other Autumn colorings may flow towards the Winter color palette (the medium and darker colors that aren't too cool) -- this category is Deep Autumn, or Warm, Muted and Dark. And others the Summer color palette (the muted slightly cool colors that aren't too dark) -- this category is Soft Autumn, or Warm, Muted and Soft.
As a Warm Autumn myself I find I enjoy wearing some of the brighter oranges and reds even though they're not officially in my color category. However, I only wear those colors when I'm feeling (or want to feel) particularly energetic, bold, or extroverted and want to stand out!
Understanding the colors that suit you best and how to wear them is one of the fundamentals of style. I recommend you engage an image consultant trained and experienced in color analysis to work out your best range.
I offer both in-person and online color analysis services (click the links for details).
Related questions & answers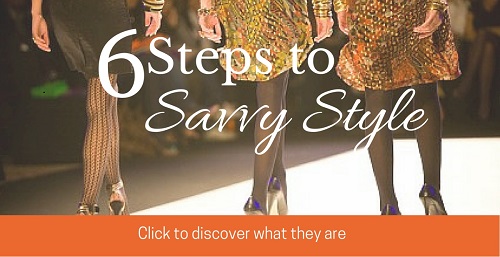 If you'd like my help contact me.